October 2013:
Self titled album very near completion. Researching mastering options and finalizing artwork for CD digipak - professional pressing. Likely release in November. Seeking distribution.

July 2013: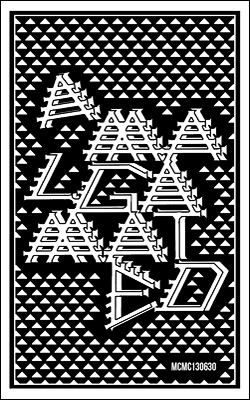 NO WAY OUT tape available now from Metaphysical Circuits and the Intangible Cat Distro realm.

Also, the Pop Group tribute compilation, Still Tolerating Mass Murder After All These Years, has been released!
Here it is.
Thank you to Martwyskurwiel Records and The Big Drum In The Sky Religion.
"Please enjoy and do what you can to promote peace." - BDSR
June 2013:
An large portion of "Trudge" from the Trudge/Slap tape was featured on the awesome FFFoxy podcast - always enlightening listening with excellent variety!
Mid May 2013: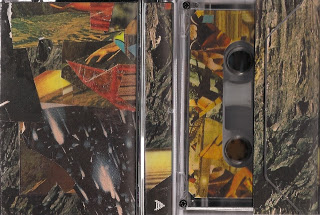 OUT NOW: Trudge/Slap cassette. Get one via Cave Recordings. Sincerest thanks to Rob and Ben for their kindness and exemplary craftsman-curatorship! A video for an exerpt from "Trudge" can be seen here (Thanks Frank/Moduli TV for the mind-zap-plasm video!) - reviews of the tape can be read here.
No Way Out cassette due some time in JUNE via Christian Kann's (A Beard of Snails , Inhibitionists , more - Copenhagen, Denmark) new, very cool, unique Metaphysical Circuits label. This label will have a very special angle and the first few releases are excellently strange, with remarkable artwork that harmonizes with ideas awakened by the label nombre.
A track from SPARK I was featured in an excellent podcast put together by Free Form Freakout radio & Foxy Digitalis. Check it out here: FFFoxy Podcast #8
We have contributed a track (listen to an alternate version of it HERE) to a Pop Group tribute compilation - a version of "We Are Time" from the Y album. From the project page: "The concept: a tribute compilation to The Pop Group bundled with information about the One-Million Bones Project, to be available as a free download." The album will be called Still Tolerating Mass Murder After All These Years, and the project is curated by The Big Drum in the Sky Religion.
Hoping to complete and release a full length CD by July 2013.
About/Contact
Discography
Press
Other locations online:
Facebook
Soundcloud
Bandcamp
Nibble collage by intangiblecat