Distributed Products
Here lies some items from outside sources that we are happy to be proliferating.
audio and video recordings

Amalgamated - No Way Out - Another dose of electronic - experimentally catchy hypnotic oddity. Released by Metaphysical Circuits out of Copenhagen, Denmark; just the right kind of label for Amalgamated. Some simple childish funbeating, some hip-hop flavored groovery, and some darkly disorienting hypno-rhythm zone floating.

Amalgamated: Trudge/Slap Cassette: A weird congealment of flavorful protoplasm between lines of lo-fi 80's home-taper psychedelic industrial krautrock space, as well as some other possible categories of esoteric audio art. Released by Cave Recordings April 2013.

The Avons - Hardscrabble 7" - The amorphous, mysterious Avons have been invisibly creating diverse oddball music for about a decade now. That's close to 10 years of music without having physically released anything. The vinyl enthusiast ring leader / nobody of the group couldn't stand it, so he went and had this quirky 7" featuring members of Rebekah's Tape made. A cute little thing - grab it!

Headless Ballerinas Underwater - Ruby: One of the finest and most amusingly bizarre, psychedelic, transporting, playful, horrifying, hilarious, and strange underground trash-art spoken-word industrial experimental monoliths ever created, if you ask us. Highly reccommended. Originally released as a 2 disc set by Phil Klampe's 6 on the Dot label in 2004, we suggest strongly that you listen to and download this remarkably unique piece of work. (Download Only - until somebody releases it on double LP)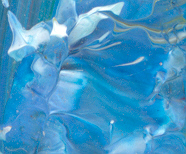 Back to Intangible Cat Home Page